Author: Louise Cypress
Narrators: Reba Buhr, Alexander Cendese
Length: 8 hours 48 minutes
Series:
The Puritan Coven Series, Book 3
Publisher: Tantor Audio
Release date: Feb. 19, 2019
Genre: Paranormal Romance; Young Adult


He's a vampire bad boy. She's a slayer's daughter who's never been kissed.

Kyle Logan has been a 16-year-old bad boy for three years, ever since he became a vampire. After a stint at the rehab center run by the Brothers of Temperance, Kyle has finally kicked his blood addiction. Now, he's back in high school with one goal in mind: stay clean so he can grow up and become an animal-rights activist.

Cassandra Xander wants two things in 10th grade: a car and the chance to attend a traditional high school. She loved being homeschooled growing up, especially since her family moved every six months for Helsing Incorporated, but now that her mother is founding a slayer training academy in La Jolla, California, Cassandra is excited by the opportunity to attend La Jolla Cove High.

When Kyle witnesses Cassandra give a verbal reckoning to a dog owner who leaves her beagle locked in a sweltering car, Kyle makes his move. He loves that Cassandra is smart, intense, and willing to break rules. But Cassandra has zero experience dating and isn't sure a relationship with a hot-tempered vampire is a good place to start – especially when she discovers Kyle's secret ability.

Kyle works hard to master his emotions and make all of Cassandra's high school dreams come true. Just when their romance brightens both of their lives, Kyle's past draws him back into darkness. The only way forward for these high school sweethearts is to slay or pay.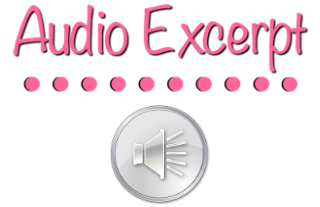 Louise Cypress believes in friendship, true love, and the everlasting power of books. She has never met a vampire or a mermaid, but she has been to a Love Sucks concert on Valentine's Day. She can often be found curled up with a romance novel on Saturday night, diet soda in hand, secretly wishing bustles were back in fashion. Louise is from San Diego, California, where the beach is crowded and summer is immortal.

Reba Buhr grew up in the Pacific Northwest and now lives in Los Angeles, working in theater, film, and television. She has degrees from Occidental College in theater and classical voice. Reba began recording audiobooks in 2012 and has turned her love for performance into a passion for narrating characters that jump off the page. Reba is an accomplished voice actor and has lent her voice to many commercials, video games, and animated projects, including Popples and Knights of Sidonia for Netflix, Toonami's Hunter x Hunter, and Zagtoon's Zak Storm.

Alexander Cendese is a New York–based actor/narrator whose credits include roles on and Off-Broadway, in films, and on popular television shows, including Law & Order: SVU and All My Children. He holds a BFA from the Carnegie Mellon School of Drama.

This is the third book in a series that has yet to fail me. I loved "Slay Me" just as much as the other two. I smiled and felt the tension together with our characters.
The best thing is that each book brings something new. "Slay Me" is the story of little Cassandra, who is not so little anymore. Her awkwardness is very visible and her lack of experience with the social environment of a school is very well described. There are no inconsistencies between the Cassandra from book 3 and what we know of her from the previous books and this is a bonus point for the author.
Kyle is another special vampire.  His past is not as bright as one would think. He made mistakes, he hunted, he also repented. Now  he is willing to start over, keep his clean behavior and become an activist for animal rights. Yes, I see the irony. The two form an unbeatable team. Once they meet, Cassandra and Logan hit it off pretty fast, but this doesn't mean the story is over. There is so much action and a twist that, even if one may see it coming, the execution is great.
The narration was as great as in the previous books. Reba Buhr is great and I got used to Alexander Cendese's tone as well. I see him more fitted for Kyle's role. He manages to capture the guilt and anger very well. I loved it!
All in all, "The Puritan Coven" has been a delight and "Slay Me" is just one piece of the cake. Louise Cypress has managed to make us feel comfortable enough to read more about vampires. They are quite nice guys and gals J Huh, who knew? Give it a go, if you want to relax and have a little fun! Happy reading!
I received this audiobook as part of my participation in a blog tour with Audiobookworm Promotions. The tour is being sponsored by Louise Cypress. The gifting of this audiobook did not affect my opinion of it.

BOOK ONE
Mar. 7th:
Mar. 8th:
Mar. 9th:
Mar. 10th:
Mar. 11th:
Mar. 12th:
Mar. 13th:
WonderlandiansBooks (Review)
BOOK TWO
Mar. 14th:
Mar. 15th:
Mar. 16th:
Mar. 17th:
Mar. 18th:
Mar. 19th:
Mar. 20th:
BOOK THREE
Mar. 21st:
Mar. 22nd:
Mar. 23rd:
Mar. 24th:
Mar. 25th:
Mar. 26th:
Mar. 27th: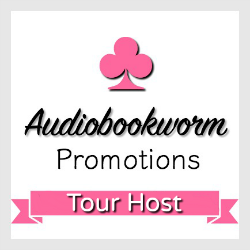 ➜Sign up as a host here