Author: L.M. Montgomery
Narrator: Colleen Winton
Length:
8 hours 20 minutes
Publisher: Post Hypnotic Press
Series: Anne of Green Gables, Book Three
Genre: Classics


Anne of the Island was published in 1915, seven years after the best-selling Anne of Green Gables, partly because of the continuing clamor for more Anne from her fans – a fan base that continues to grow today!
In this continuation of the story of Anne Shirley, Anne leaves Green Gables and her work as a teacher in Avonlea to pursue her original dream (which she gave up in Anne of Green Gables) of taking further education at Redmond College in Nova Scotia. Gilbert Blythe and Charlie Sloane enroll as well, as does Anne's friend from Queen's Academy, Priscilla Grant. During her first week of school, Anne befriends Philippa Gordon, a beautiful girl whose frivolous ways charm her. Philippa (Phil for short) also happens to be from Anne's birthplace of Bolingbroke, Nova Scotia. Anne, always the good scholar, studies hard, but she also has many life lessons. This book sees Anne leave behind girlhood to blossom into a mature young woman.

➜Use the code Anne_VT17 to get 35% off downloads and CDs from Post Hypnotic Press.

Lucy Maud Montgomery OBE (November 30, 1874 – April 24, 1942) was a Canadian author best known Anne of Green Gables and the series of novels that book begins. The "Anne" of the books is Anne Shirley, an orphaned girl who comes to live with Matthew and Marilla Cuthbert on their farm, Green Gables. Published in 1908, the book was an immediate success in Canada, the United States and beyond. It has been adapted multiple times to screen, stage, radio, and TV.
Anne Shirley made Montgomery famous in her lifetime and gave her an international following. Anne of Green Gables was ranked number 41 in "The Big Read," a survey of the British public by BBC to determine the "nation's best-loved novel" (not children's novel!). And a survey conducted by School Library Journal (USA) in 2012 ranked Anne of Green Gables number nine among all-time children's novels.
Anne of Green Gables was followed by a series of sequels with Anne as the central character. Montgomery published 20 novels as well as 530 short stories, 500 poems, and 30 essays in her lifetime. Her work, diaries and letters have been read and studied by scholars and readers worldwide. Mostly set in Prince Edward Island and locations within Canada's smallest province, the books made PEI a literary landmark and popular tourist site. Montgomery was made an officer of the Order of the British Empire in 1935.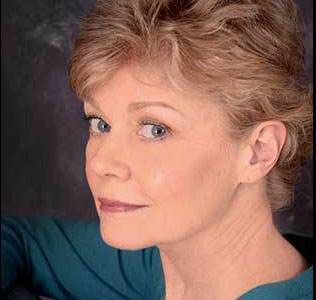 Colleen is a Vancouver actor, singer, dancer, director and choreographer…and now a narrator. Her career has taken her all over the country and includes the Stratford, Shaw and Charlottetown Festivals, the original Canadian companies of CATS and Show Boat, extensive film/TV credits, and numerous directing/choreographing credits. Her stage work has been honoured with numerous nominations and a Jessie and Ovation award and she received a cultural award given by her local Chamber of Commerce. She was especially pleased to have recorded the works of L.M. Montgomery for Post Hypnotic Press just before she embarked on a production of the musical Anne of Green Gables at Theatre Calgary in which she plays Marilla Cuthbert.


I will never get enough of this book! It is by far the best series that I have listened to, the best narration. The story was absolutely great and funny and everything in between. But to top that with a sensational interpretation, it is absolutely amazing! I am sure you all are quite tired of me parsing these audiobooks, but believe me these are the "Must Have" type. They are perfect for all ages and very easy to understand if you are not a native English user.
Here I am reviewing the last part of Anne's story. I cannot believe it is over! Still, Anne has to face one of the greatest challenges in life: recognizing love, the kind of love that will be forever right next to you. College is eye opening for her, gives her purpose and shoes what she really wants to pursue in life, career wise. But it will also teach her that the riches lie in the friendships we have, especially the one friendship that is actually much more.
Her genuine affection towards even the most insufferable persons brings goodness in us all, her care for the twins and her advices bring out forgiveness and tenderness. As I mentioned several times already, this is the type of book that motivates the reader to become the best version of him or herself possible. I cannot believe the first edition was published in 1915!
As for the audio format, there are many recordings out there on Youtube, but if you want to get the best experience, if you truly want to enjoy the multiple characters, please try this audio edition. Colleen Winton is much more than a narrator. She is a creator of characters herself, as she brought life to L.M Montgomery's book. And again, I DO NOT believe that the team at Post Hypnotic Press could have selected a better person to read us Anne's adventures. Because there is simply no one else better for the job!
I apologize as my review was more for the product than for the story itself. But since "Anne of Green Gables" is a well-known tale in itself, I believe is much more important to state the quality of this version. I do hope you will enjoy it and remember to come back with your comments.
I received this audiobook as part of my participation in a blog tour with Audiobookworm Promotions. The tour is being sponsored by Post Hypnotic Press. The gifting of this audiobook did not affect my opinion of it.

Anne of Green Gables Giveaway: Three Winners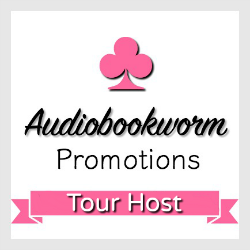 ➜Sign up as a host here