Author: Michelle Madow
Narrator: Andrea Emmes
Series: The Transcend Time Saga, Book 1.5
Length: 1 hours 8 minutes
Publisher: Dreamscape Publishing
Released: Jul. 31, 2017
Genre: Clean Romance


How far would you go to get revenge?

When Chelsea Givens discovered that her ex-boyfriend Drew dumped her to be with her former best friend Lizzie, she'd never felt so betrayed in her life. Then her new friend Shannon tells her she can help set things right. Chelsea's willing to listen, but what Shannon wants her to believe – that she shared a past life with Drew – is impossible. And what she wants her to do to get him back … well, it's downright crazy.

Could Shannon be telling the truth? And if she is, what lengths will Chelsea go if it means making Lizzie pay?





Michelle Madow is a USA Today bestselling author of fast paced fantasy novels that will leave you turning the pages wanting more!
She grew up in Maryland and now lives in Florida. Some of her favorite things are: reading, traveling, pizza, time travel, Broadway musicals, and spending time with friends and family. Someday, she hopes to travel the world for a year on a cruise ship.

Audible Best Selling Narrator, Andrea Emmes was born in Hollywood, FL and grew up in both Tennessee and Rhode Island, started her career in musical theater. Cutting her teeth at The Trinity Arts Center in Rhode Island, Andrea eventually made her way to Orlando and began her eclectic career singing/dancing in various shows at Walt Disney World, Universal Studios, Pirates' Dinner Adventure, performing as a magician's assistant, headlining on the Las Vegas Strip and touring Los Angeles as an L.A. Award winning artist with her album, "I'm On My Way".

Having worked in tv, film and video games, Andrea, a total Book Nerd, now enjoys narrating audiobooks at her home studio in San Jose, California.

Her wide range of character voices and dynamic/emotionally invested performances has reviewers and listeners alike commenting on how she effortlessly pulls listeners in, and has versatility and charisma.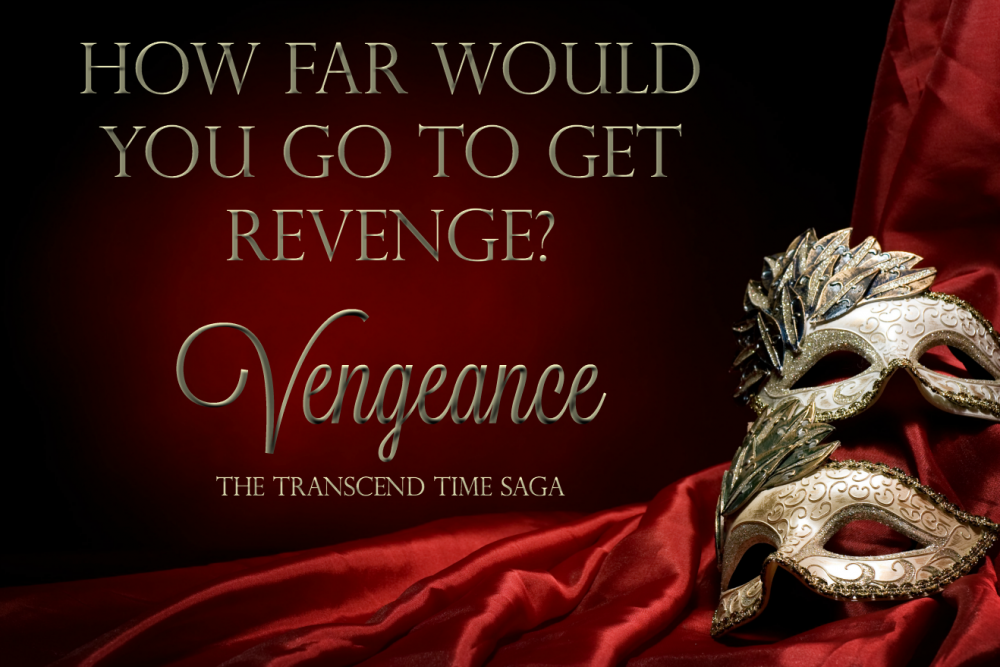 "Vengeance" is a kind of cross-over to the last book in the series. It offers a fresh perspective, from another character's point of view. This time we get to know Chelsea a little better, we start to understand a little better her feelings. Even if the story is told from her perspective, she is depicted as a negative character this time. And that is well-deserved.
She somehow believes she and Drew are meant to be and thus she is willing to go to extreme lengths to make sure this happens. Chelsea receives help from a new-acquired friend. Shannon introduces her to an aunt who apparently is good at giving you the things you cannot have. Now, because of the short length of the novel, it is a bit difficult getting into too much detail, so I'm stopping here.
As I was mentioning, Chelsea is the bad person in this story. Her pain and envy tear her apart and makes her do silly things. However, most of her actions are understandable. Even if he is the negative voice, she is still human and acts like a human being who's been hurt. This brings an interesting perspective to the story.
Still, I cannot say this book was better than the first. The narration was ok, the quality of the audio was ok, but the plot was very frail. Some events are coincidental and forced. There are some questions that you will ask yourselves and for which you will get answer in the next book. I don't know, it was ok I guess.
Again, I am giving extra points for it being an audio book, a short one at that, and for getting to see the events being told from the bad guy (girl)'s perspective. This is something new and fresh. So 3.5 stars and looking forward for the last book in the series. I hope to be able to provide a better rating.
I received this audiobook as part of my participation in a blog tour with Audiobookworm Promotions. The tour is being sponsored by Andrea Emmes. The gifting of this audiobook did not affect my opinion of it.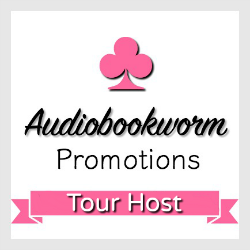 ➜Sign up as a host here