Author: N.E. Conneely
Narrator: Jeff Hays, Soundbooth Theater
Series: A Witch's Path, Book 2
Length: 7 hours 26 minutes
Publisher: N.E. Conneely
Released: Aug. 27, 2015
Genre: Paranormal, Supernatural


After a near death experience, Michelle has vowed to do her job, magical assistance for the police, and leave the heroics to someone else. Besides, life should be settling down for her since the trolls have been captured and the sorceress was neutralized. Unfortunately, the power behind the sorceress wants her dead, Elron starts acting funny, a magical creature wreaks havoc on a town, and there's trouble with the werewolves. As if that wasn't enough, the clans have started to notice her power and she has more reasons than ever to fear the clans.

Things go from bad to worse when Michelle's best friend is abducted, and she must decide between her friend and her vow to stay out of dangerous situations.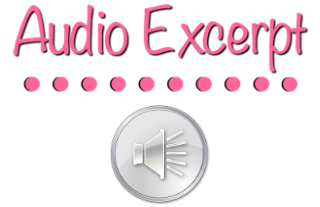 N.E. Conneely lives in northern Georgia with her dog and a mountain of books. They sweat through the summer and freeze through the winter, and life as they know it comes to an end when so much as a single snowflake falls out of the sky. For fun, N.E. plays with her dog, reads, knits, crochets, paints, and does tie-dyeing and origami. She makes a great pizza and is currently negotiating with her husband about raising sea monkeys and growing a vegetable garden.

Jeff Hays has made a name for himself in the audio book world by creating immersive experiences out of his productions. His versatility and authenticity in voicing characters, expressive low-impact narration, and dedication to offering the highest quality audio possible has earned him a loyal following of listeners. Having been fascinated with sound since he can remember, Jeff takes his background of composing and producing music, and his continual consumption of the avalanche of fictional media we all experience in these modern times, and uses it to inform his style of story telling in the audiobook realm.

And now, having produced more than 80 audio books and perfecting his craft, using the namesake of his live streaming narration show, the Soundbooth Theater shingle has been hung. Soundbooth Theater is dedicated to applying Jeff's production methods to new audio books with other budding narrator talent, and expanding his scope from audio books, to voicing and producing animation.

I am so in love with this series. It gets better and better. It is perfect! "A Witch's Path" could not have been better created to follow Michelle's ….path J
My favorite witch is now cashing in her favors from book one and she does it in such a great way. She uses her connections to solve her best friend's kidnaping and other mysterious cases and even makes new friends and bodyguards – one of which is a dragon (such a cute little dragon, wiggling its tale and cuddling next to its new owner….! Ok, stopping now). She takes a chance on the bond she has with Elron and their friendship becomes so much more! They are such a lovely couple. Elron is wise and shy at the same time. He doesn't want to offend Michelle in any way and he feels protective of her.
There is so much politeness and kindness in these books, it's inspiring actually. Michelle and Elron are polite not only to each other, but to others as well. Her kindness earns her so many bonus points with strange creatures. Once scene comes to mind when she meets (not a spoiler) a detective with 6 fingers on his hands. She treats him so nice. We are all equals; all creatures are equals in "A Witch's Path". No matter how strong or ugly they may be, they all answer to the same laws.
Should I comment on the narration? I mentioned at the end of my review for book one (which is here, by the way) that I could not wait to see what other voices Jeff Hays will interpret. He is fantastic to say the least. I lost count on how many characters he performed until now (and I was counting at some point, until the story took over and I lost count). The crying, the laughter, the effects… unbelievable!
Suffice to say that I liked it very much. I only have 5 stars to give and I'm giving those. I remember I gave book one 4 stars because there was too much tiredness in Michelle – she needed more energy and wanted to sleep to recharge. Well, I don't care! The story is captivating, has so many turning points and it evolves in a rhythm that makes you beg for more! I want more, which is why I am ending here, as I have book 3 to listen to. Bye now!
I received this audiobook as part of my participation in a blog tour with Audiobookworm Promotions. The tour is being sponsored by Jeff Hays. The gifting of this audiobook did not affect my opinion of it.

A Witch's Path Series Giveaway: 3-Month Audible Membership

➜Sign up as a host here