Author
: Nancy Warren
Narrator
: Teri Schnaubelt
Length
: 24 minutes
Publisher
: Ambleside Publishing⎮2015
Genre
: Contemporary Romance
Series
: Take A Chance, Book 0.5
Release date
: June 18, 2015


Daphne and Jack meet on a Greyhound bus heading north from California. The year is 1976, and Daphne is a pregnant teenager. Jack is a guy in search of a future. For these two lost souls, this is a ride that will change their lives and begin a dynasty.

This is a prequel to the Take a Chance series about the 11 kids Jack and Daphne will collect over the years and the paths each member of this very untraditional family will take as they in turn fall in love.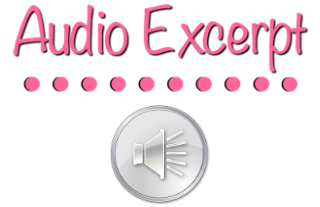 Author
: Nancy Warren
Narrator
: Teri Schnaubelt
Length
: 5 hours 8 minutes
Publisher
: Ambleside Publishing⎮2015
Genre
: Contemporary Romance
Series
: Take A Chance, Book 1
Release date
: Feb. 25, 2015


In this sexy, humorous contemporary romance, a lost dog brings together a wealthy drifter and a small town doctor and changes all their lives forever.

Evan Chance is a man out to complete the bucket list he made as a kid, starting with ride a motorcycle across America. Caitlyn Sorenson is the sexy country doctor standing in his way. Or is she the dream he's been searching for?

Evan's Amazing Life List:

1. Ride a motorcycle across America

2. Kiss a girl in the rain

3. Swim in every ocean.

When Evan Chance gives up a successful corporate law career to tackle the bucket list he wrote when he was 12, he has no idea where the road will lead him.

Caitlyn Sorenson is a happily-settled small town doctor. When a sexy drifter rolls into town after a motorcycle accident leaves him stranded in Miller's Pond for a few days, with the homeliest dog ever, she can smell trouble even as she's drawn to a man who is only passing through town.

But some scorching hot nights and a blooming tenderness mean two people will have to face up to the challenges of love.

From USA Today best-selling Author Nancy Warren comes the first in an exciting new series of sexy, humorous romances about a family named Chance. New York Times best-selling author Lori Foster calls Nancy's writing "sexy and wonderfully witty."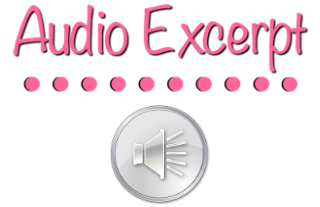 To stay updated on all things Nancy including new releases, recipes and bonus extras please sign up for Nancy Warren's newsletter at nancywarren.net. Nancy's a USA today bestselling author of more than 60 novels. Nancy's originally from Vancouver, Canada but she tends to wander. She currently lives in an 18th century house in Bath, England where she loves to pretend she's Jane Austen, or at least a character in a Jane Austen novel. When she's not writing, she's hiking, skiing, traveling or sipping wine. She's appeared on the front page of the New York Times (when her book, Speed Dating launched Harlequin's NASCAR series), has been a clue in a crossword puzzle (National Post, Canada) and she's been a finalist for the RITA award three times, honored by Romantic Times Magazine and often shares her love of writing in her popular workshops.

Teri Schnaubelt is an award-winning audiobook narrator and actor who has voiced nearly 200 audiobooks as well as many commercials and corporate videos. She mainly works from her home studio in the north Chicago suburbs and keeps in touch with the rest of the world via Facebook, Instagram and Twitter.

Lately, I've been reading a few books that left me in a bad mood, not because I did not like them, but because of how sad they were, or how heavy themed. So I am happy to "clean myself" of these feelings with this sweet series. Today I am reviewing the prequel (book 0.5) and the first one. I'll post my reviews for the next ones in the following days as well.  My thanks to Jess for putting together this blog tour and to the author for providing the copies of her books.
So the prequel is heartwarming. Since it's not even an hour long, I can tell you only so much without spoiling its content. We get to see how our future main characters' parents meet and how they formed a beautiful bond and the future numerous family. Jack and Daphne have had their own share of misfortune and disappointments in life, but they feel a beautiful connection and they have until the end of a buss drive to figure out if it's worth it or not.
I think this is not a "must read" before getting into the other books, but it will give you a better understanding of the family history and the reason for their upbringing. I loved it without a doubt, as well as the narration!
"Kiss a Girl in the Rain" is such a sweet love story about a lawyer, a doctor and an ugly dog. Yup, an ugly, fluffy stray dog. Though the dog may not seem important, I think it added the fun to the story. But it's not the only thing that impressed me.
Evan has had the most unconventional upbringing and has  managed to become, at a very young age, one of the most successful lawyers at his firm. His birthday and a tragic event put him face to face with his childhood dreams and decides to start fulfilling them. When faith sends him to nowhere, in the most boring town he could end up – Miller's Pond – Evan meets the town doctor Caitlyn Sorenson (plus his new best friend aka The Dog J ). They both know they have limited time together and decide to make the most of it. What's even more important, they both have their own plans for the future. And seem unwilling to change them.
I liked Evan's choice of returning to his wish list. Even if, at one point, even Caitlyn admits it's childish for a 35 year old guy who's become a millionaire and could live anywhere and have any type of life he'd want, for him it was important to connect with his past, with the innocent life he once led.
The narration was great as well. Teri Schnaubelt clearly identified between characters and did a good job portraying their emotions. I liked her male voices but most of all I liked how she interpreted all the scenes where Evan talked to the dog. They were beautiful. I know, I'm talking too much about that dog!
Ok, I won't annoy you more. This was a great read, with the right amount of fun and love. I would have wanted a more spectacular plot, I mean I would have wanted a different kind of decision, not necessarily between following a list of wishes and staying with the girl he loves. But I did appreciate how the author put things in perspective throughout Caitlyn's sage words. 4 stars and can't wait to read about the next characters!
I received these audiobooks as part of my participation in a blog tour with Audiobookworm Promotions. The tour is being sponsored by Nancy Warren. The gifting of these audiobooks did not affect my opinion of them.

Take A Chance Series Giveaway: $25 Amazon Gift Card

Books 0.5 & 1
Apr. 12th:
Apr. 13th:
Apr. 14th:
Apr. 15th:
Apr. 16th:
Apr. 17th:
Apr. 18th:
Jordana Landsman, Read Like a Mother
Book 2
Apr. 19th:
Apr. 20th:
Apr. 21st:
Apr. 22nd:
Apr. 23rd:
Apr. 24th:
Apr. 25th:
Jordana Landsman, Read Like a Mother
Book 3
Apr. 26th:
Apr. 27th:
Apr. 28th:
Apr. 29th:
Apr. 30th:
May 1st:
May 2nd:
Jordana Landsman, Read Like a Mother
Book 4
May 3rd:
May 4th:
May 5th:
May 6th:
May 7th:
May 8th:
May 9th:
Jordana Landsman, Read Like a Mother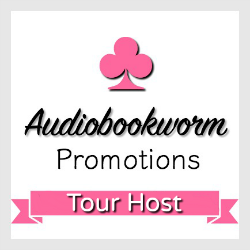 ➜Sign up as a host here