Author: Craig A. Price Jr.
Narrator: Reuben Corbett
Length: 5 hours and 46 minutes
Series: Dragonia Empire, Book 1
Publisher: Craig A. Price Jr.
Released: May 30, 2018
Genre: Epic Fantasy


The Resistance struggles to find a way to defeat the Dragonia Empire; all hope seems lost against the dragon riders, until they discover an island full of wyverns.

Devarius has lost everything. His parents murdered, his sister kidnapped, and the new village he called home: destroyed. The Dragonia Empire has gotten out of control, destroying anything and everything in its path searching for the Resistance.

Devarius is left with little choice but to find the Resistance, join them, and hope he can help them defeat the Dragonia Empire once and for all to bring peace to the land of Kaeldroga.






Craig A. Price Jr. is a USA Today Bestselling Author. His novel, The Crimson Claymore, an Epic Fantasy Adventure novel that has garnered millions of reads, was featured in fantasy, had more than 17,000 votes, and more than 1,000 comments/reviews on the social networking platform for readers and writers, Wattpad.

Reuben Corbett is a professional voice actor and narrator. He has a very dynamic voice with a general american accent. He does high quality voice overs.

What an amazing journey! A fight that starts out of the desire for revenge turns out to be helpful to so many people. Our main character is driven by his love for family, has a very clear picture of what his purpose is and what to do to achieve it.
But this is not necessarily the reason why I gave this book a high rating. We have a world of dragons that even at the end of book 1 is enveloped in mystery. I want to continue the series because there is so much to know about the world, about Dragonia. And this is also the reason for why I have subtracted a star. There are so many unanswered questions that I felt like a chapter or two were missing.
The narration was fabulous to say the least. I had no problems in understanding the words or differentiating the voices. The narrator was right in the middle of the action and managed to pull me in as well. So when we have this perfect combination between a great interpretation and a great universe (with dragons in, it's quite obvious), the expectations are high.
All in all, I loved the book! I would have preferred an even longer book, with an in depth analysis of the world and politics. I will definitely follow the series and I can't wait to find out what happens next. Enjoy 🙂
Oh, I do advise you to check out the other blogs in the tour, there is a very interesting guest post and also a funny character interview!
I received this audiobook as part of my participation in a blog tour with Audiobookworm Promotions. The tour is being sponsored by Craig A. Price Jr.. The gifting of this audiobook did not affect my opinion of it.

Prize: 3-month Audible Membership
Dragonia Giveaway: 3-Month Audible Membership

Sep. 23rd:
Sep. 24th:
Sep. 25th:
Sep. 26th:
Sep. 28th:
Sep. 29th: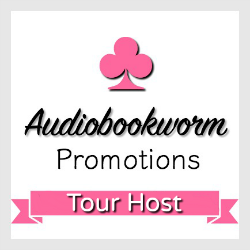 ➜Sign up as a host here