Author: Louise Cypress
Narrators: Reba Buhr, Alexander Cendese
Length: 8 hours 2 minutes
Series:
The Puritan Coven Series, Book 1
Publisher: Tantor Audio
Release date: Jan. 10, 2019
Genre: Paranormal Romance; Young Adult


A nerdy high school senior transforms into a vampire vixen who's unaware that her hunky date for prom is the slayer sent to destroy her.

Morgan Taylor-Jackson can't wait for high school to end. In six months she leaves for UCLA and says goodbye to La Jolla, California, and her parents' messy divorce. But when Morgan is bitten by a four-year-old boy, she becomes infected with a mysterious condition. Fever, insomnia, and a new bustline are only the beginning; Morgan morphs from nerd to bombshell.

As far as Van Xander is concerned, all vampires are evil, even the ones who reject human sacrifice and call themselves Puritans. When Helsing Incorporated sends Van to La Jolla to investigate the local coven, Morgan is his prime target. Pretending to be interested in her, Van asks Morgan out and puts her through a series of tests to determine her killer nature.

Morgan is thrilled to be dating a hot guy like Van and falls for him hard. As Van strings Morgan along, he grows increasingly guilty. Morgan is kind, compassionate, and a gooey romantic. Just as Van's mind begins to change, evil forces threaten everything. When prom night arrives, there are only two ways out of the ballroom: death or immortality.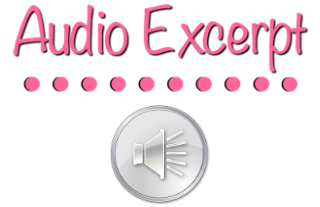 Louise Cypress believes in friendship, true love, and the everlasting power of books. She has never met a vampire or a mermaid, but she has been to a Love Sucks concert on Valentine's Day. She can often be found curled up with a romance novel on Saturday night, diet soda in hand, secretly wishing bustles were back in fashion. Louise is from San Diego, California, where the beach is crowded and summer is immortal.

Reba Buhr grew up in the Pacific Northwest and now lives in Los Angeles, working in theater, film, and television. She has degrees from Occidental College in theater and classical voice. Reba began recording audiobooks in 2012 and has turned her love for performance into a passion for narrating characters that jump off the page. Reba is an accomplished voice actor and has lent her voice to many commercials, video games, and animated projects, including Popples and Knights of Sidonia for Netflix, Toonami's Hunter x Hunter, and Zagtoon's Zak Storm.

Alexander Cendese is a New York–based actor/narrator whose credits include roles on and Off-Broadway, in films, and on popular television shows, including Law & Order: SVU and All My Children. He holds a BFA from the Carnegie Mellon School of Drama.

Another refreshing story! I loved this first book so much I cannot wait to read the next ones in the series. This is something you would not expect. There are twists I did not see coming and there are so many things left to uncover. Suffice to say, I read it in one sitting, as I could not put it down, at all!
Morgan faces all the changes in her body on her own. She deals with her sickness all by herself, being oblivious to the virus spreading inside her body. Her life gets turned around once she gets bitten by a 4 year old.  The bite brings changes to her body that are quite obvious for her classmates, still she believes this is all because of her new diet.
Van gets close to her to asses her level of transformation. He has no intention of becoming attached. He knows all vampires are evil and need to be destroyed. However, life has other plans. He meets a family of puritans – vampires who do not feed on human blood and maybe, just maybe his opinion would change by the end of the book.
What I mostly liked about the book is that the plot is not 100% absorbed by the romance. Each character has a path to follow. We have a mix of teenage drama (guys asking girls to prom, looking for the perfect dress) with vampire related issues. This is what keeps this story so entertaining.
There is one thing that made me disappointed. One of them is how a family of puritans was not able to immediately detect that a human has been bitten under their nose.
The narration was almost perfect! I loved the voice acting. It was amazing and entertaining. Alexander Cendese's parts felt a little shouted somehow. His voice acting was great, but when interpreting Van, he sounded like a news anchor almost. I did not dislike his part, not at all. It just felt off in the beginning, until I got used to it. Reba Buhr – impeccable!
All in all, I cannot wait to see what will happen next!  I love a vampire story, spiked with a touch of romance.  Let's see what the series has to offer in the next books J Happy reading! (4 stars for now)
I received this audiobook as part of my participation in a blog tour with Audiobookworm Promotions. The tour is being sponsored by Louise Cypress. The gifting of this audiobook did not affect my opinion of it.

Giveaway: $30 Amazon Gift Card
The Puritan Coven Series Giveaway: $30 Amazon Gift Card

BOOK ONE
Mar. 7th:
Mar. 8th:
Mar. 9th:
Mar. 10th:
Mar. 11th:
Mar. 12th:
Mar. 13th:
WonderlandiansBooks (Review)
BOOK TWO
Mar. 14th:
Mar. 15th:
Mar. 16th:
Mar. 17th:
Mar. 18th:
Mar. 19th:
Mar. 20th:
BOOK THREE
Mar. 21st:
Mar. 22nd:
Mar. 23rd:
Mar. 24th:
Mar. 25th:
Mar. 26th:
Mar. 27th: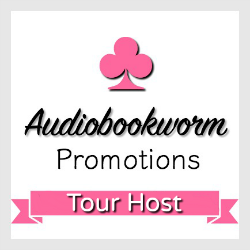 ➜Sign up as a host here