Title: Hooked On You
Author: Patrice Wilton
Narrator: Cynthia Vail
Length: 7h 53m
Publisher: Patrice Wilton
Series: Paradise Cove, Book 1
Genre: Contemporary Romance


A new series by Patrice Wilton, NEW YORK TIMES and USTA TODAY best selling author. This new heart-warming contemporary romance takes place in the Florida Keys and promises romance/passion, family values, and plenty of adventure.
Cardiac surgeon Sean Flannigan lost his daughter to a rare form of leukemia; he can mend broken hearts, but his is beyond repair. Kayla Holmes, along with her sisters, inherited guest cottages in the Keys after their stepfather died. Their high spirits and positive energy are a beacon of light that directs Sean's sailboat into Paradise Cove. Can Kayla's compassion find a crack in Sean's armor? Sometimes love isn't enough to heal a wounded heart.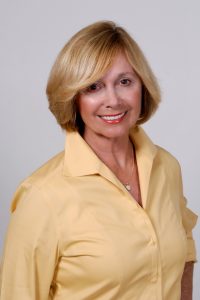 Patrice Wilton knew from the age of twelve that she wanted to write books that would take the reader to faraway places. She was born in Vancouver, Canada, and had a great need to see the world that she had read about.
Patrice became a flight attendant for seventeen years and traveled the world. At the age of forty she sat down to write her first book—in longhand! Her interests include tennis, golf, and writing stories for women of all ages.
She is a mother of two, has four lovely grand-daughters and one grandson, and a wonderful man at her side. They live in West Palm Beach, Florida, where he teaches her golf, and she teaches him patience.
She has twenty-five books published on Amazon, and is a NY Times and USA Today best selling author.

Cynthia Vail is a fulltime professional voice actor with more than a dozen years of experience and national clients such as McDonalds and Starwood.


So how should I start this ? There is so much emotion in this story that it's coming a bit difficult to put in words. This is such a great start for the series. It is emotional, it made me cry but it also inspired me. Every loss can become a new beginning. Every heart can mend, should we want to. And most importantly, we owe tis to our loved ones, the ones that are watching us from someplace else.
Our main characters, Kayla and Sean, are both trying to move on from their own losses. Both dealing with the pain in their own ways, they find a way to each other's hearts. Their story made me cry at times, but as well brought a smile to my lips. The way Kayla managed to peal Sean's  "insufferable"  layers and her determination to help him somehow inspired me.
I loved the writing very much. It was expressive and it reached my heart so easily. We have the exact dose of most of the feelings available to keep us in a good mood. Even if there is a sad side to the story, both characters lift one another up. The narrator was a great plus as well. So I do believe this was a good quality audiobook, for which I am most grateful.
I cannot wait to listen to the audiobooks for the other books in the series! Thanks to Jess, I will be reviewing the other ones as well. So book one is finished, time for book two now J See you guys with my next review !
I received this audiobook as part of my participation in a blog tour with Audiobookworm Promotions. The tour is being sponsored by Patrice Wilton. The gifting of this audiobook did not affect my opinion of it.

Paradise Series Giveaway: Amazon Echo Dot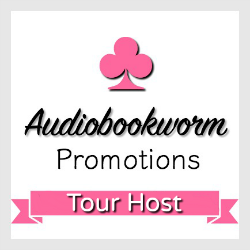 ➜Sign up as a host here