Author: L.M. Montgomery
Narrator: Colleen Winton
Length: 10 hours 7 minutes
Publisher: Post Hypnotic Press
Series: Anne of Green Gables, Book One
Genre: Classics


Anne, a young orphan from the fictional community of Bolingbroke, Nova Scotia (based upon the real community of New London), is sent to Prince Edward Island after a childhood spent in strangers' homes and orphanages. Marilla and Matthew Cuthbert, siblings in their 50s and 60s, had decided to adopt a boy from the orphanage to help Matthew run their farm. They live at Green Gables, their Avonlea farmhouse on Prince Edward Island. Through a misunderstanding, the orphanage sends Anne Shirley. Anne is described as bright and quick, eager to please, talkative, and extremely imaginative. She has a pale face with freckles and usually braids her red hair. When asked her name, Anne tells Marilla to call her Cordelia, which Marilla refuses; Anne then insists that if she is to be called Anne, it must be spelled with an e, as that spelling is "so much more distinguished". Marilla at first says the girl must return to the orphanage, but after a few days she decides to let her stay. Marilla feels that she could be a good influence on the girl and had also overheard that another disagreeable woman in town might take Anne in instead.

➜Use the code Anne_VT17 to get 35% off downloads and CDs from Post Hypnotic Press.

Lucy Maud Montgomery OBE (November 30, 1874 – April 24, 1942) was a Canadian author best known Anne of Green Gables and the series of novels that book begins. The "Anne" of the books is Anne Shirley, an orphaned girl who comes to live with Matthew and Marilla Cuthbert on their farm, Green Gables. Published in 1908, the book was an immediate success in Canada, the United States and beyond. It has been adapted multiple times to screen, stage, radio, and TV.
Anne Shirley made Montgomery famous in her lifetime and gave her an international following. Anne of Green Gables was ranked number 41 in "The Big Read," a survey of the British public by BBC to determine the "nation's best-loved novel" (not children's novel!). And a survey conducted by School Library Journal (USA) in 2012 ranked Anne of Green Gables number nine among all-time children's novels.
Anne of Green Gables was followed by a series of sequels with Anne as the central character. Montgomery published 20 novels as well as 530 short stories, 500 poems, and 30 essays in her lifetime. Her work, diaries and letters have been read and studied by scholars and readers worldwide. Mostly set in Prince Edward Island and locations within Canada's smallest province, the books made PEI a literary landmark and popular tourist site. Montgomery was made an officer of the Order of the British Empire in 1935.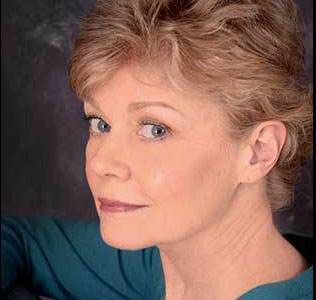 Colleen is a Vancouver actor, singer, dancer, director and choreographer…and now a narrator. Her career has taken her all over the country and includes the Stratford, Shaw and Charlottetown Festivals, the original Canadian companies of CATS and Show Boat, extensive film/TV credits, and numerous directing/choreographing credits. Her stage work has been honoured with numerous nominations and a Jessie and Ovation award and she received a cultural award given by her local Chamber of Commerce. She was especially pleased to have recorded the works of L.M. Montgomery for Post Hypnotic Press just before she embarked on a production of the musical Anne of Green Gables at Theatre Calgary in which she plays Marilla Cuthbert.

If I were to choose a word to describe this book, it would most probably be innocence. "Anne of Green Gables" is a story about childhood, about growing up, receiving the proper education and appreciating small things in life. I was luckier to have listened to the audio version, narrated by Colleen Winton and it was much more of delight!
Anne Shirley is a character every child should know about. She brings forward the lovely act of living. Yes, she loves every little thing nature has to offer, form spring flowers to dark woods, always seeing the good in others, or better yet, she brings out the good! Her imagination has the power to create an entire universe, to lift her spirit and never let her feel lonely. As any child her age, she is not at all perfect. She has her own moments of misbehaving and as well her accidental mistakes, but always her heart remains pure! All her actions inspire the joy of living.
Her personality is as well as complex as her actions. We see a girl determined to make the two people that gave her a family proud (or at least satisfied). We see her wanting to be the best and the passion she inflicts on all she is doing is a big help for that. She is honest, does not take insults lightly and is a loyal friend. There are so many other things to say about Anne and her story, but I'll keep some of them for my future articles.
The narration was fabulous! While I love Anne and everything she does, Colleen Winton gave her voice, gave her life! She did a fantastic job! I cried and laughed with every character throughout her voice acting and I lived all the emotions at maximum intensity. I can easily say this is the best narration of an audiobook I have ever listened.
 Without further comments, I must say that "Anne of Green Gables" is a fantastic read that will for sure bring a spark of life and enthusiasm in your souls. This is a book that will for sure come in handy in difficult times. But while I loved the story, I do believe the audio version – especially this edition – is providing a richer experience. I will review part 2 and 3 of Anne's story and I cannot wait to tell you more about her. Until next time, have a lovely reading time J
I received this audiobook as part of my participation in a blog tour with Audiobookworm Promotions. The tour is being sponsored by Post Hypnotic Press. The gifting of this audiobook did not affect my opinion of it.

Anne of Green Gables Giveaway: Three Winners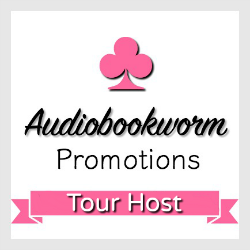 ➜Sign up as a host here