Title: Hooked On You
Author: Patrice Wilton
Narrator: Cynthia Vail
Length: 8h 40m
Publisher: Patrice Wilton
Series: Paradise Cove, Book 2
Genre: Contemporary Romance


Taylor Holmes has a lot on her plate – running a family owned resort, planning a wedding for her sister, and now the added worry as she opens her dream café. Throw in a hurricane and a sexy boat captain who doesn't take no for an answer, and this book will keep you glued to your seat. Romance, passion, danger, and hot, hot nights guarantee listening pleasure.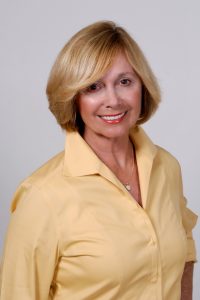 Patrice Wilton knew from the age of twelve that she wanted to write books that would take the reader to faraway places. She was born in Vancouver, Canada, and had a great need to see the world that she had read about.
Patrice became a flight attendant for seventeen years and traveled the world. At the age of forty she sat down to write her first book—in longhand! Her interests include tennis, golf, and writing stories for women of all ages.
She is a mother of two, has four lovely grand-daughters and one grandson, and a wonderful man at her side. They live in West Palm Beach, Florida, where he teaches her golf, and she teaches him patience.
She has twenty-five books published on Amazon, and is a NY Times and USA Today best selling author.

Cynthia Vail is a fulltime professional voice actor with more than a dozen years of experience and national clients such as McDonalds and Starwood.



Book no. 2 of the "Paradise Cove" series was a great read, but not as much as the first one. If Book one was more emotional and had a much more attention to details, the second one was a little rushed, in my opinion. However, I did enjoy Taylor and Colt's story. With this in mind, here goes my review of "Hooked on You".
Taylor has always wanted her own business, her own restaurant with a familiar atmosphere, good food and friendly people. She is determined to achieve success and financial security. Colt, on the other hand, is focused on providing an education to his son and a decent life. Both of them are good friends and try to maintain it at the cost of their feelings. But when Colt realizes he can lose her, he decides to act on the attraction building up between them with every close encounter.
I mostly enjoyed the dialogue between all characters, as it made me laugh at times. The writing is simple, yet the way the story was told made me relax and think about a good time at sea. It includes as well insight to Kayla's wedding preparations and reminds the reader about her story. The narration was as great as the first book, with the appropriate intonation. As for our main characters, I believe they both are quite complex, drawn together by their attraction, still different in some ways.
If Taylor is focused on building a successful business, Colt wants a quiet life, a good life for his son. It more than once gave me the impression that appearances matter more. Taylor was pleasantly surprised when Colt showed up wearing "good clothes", not his usual fisherman's apparel. Also, she always says that he's flirting with ladies and she cannot trust him. However, Colt is not such a bad guy at all. At least I did not feel it like that. Something that was left untouched between them is Colt's past. While this may not be important for the relationship between them, it has shaped him and made him who he is.
So my general scoring would be a 3.5 (4) stars out of 5. I did appreciate it a lot and maybe it's because I had high expectations after listening to the first book. For me, Colt and Taylor's relationship was a little rushed and some items remained unsolved. Still, it is a lovely read and I cannot wait to see how Book 3 turns out. I have the impression it will be the best in the series. Stay around and find out J
I received this audiobook as part of my participation in a blog tour with Audiobookworm Promotions. The tour is being sponsored by Patrice Wilton. The gifting of this audiobook did not affect my opinion of it.

Paradise Series Giveaway: Amazon Echo Dot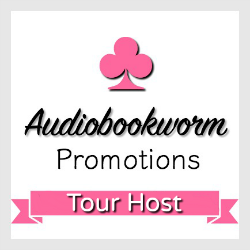 ➜Sign up as a host here