Author: L.M. Montgomery
Narrator: Colleen Winton
Length:
9 hours 5 minutes
Publisher: Post Hypnotic Press
Series: Anne of Green Gables, Book Two
Genre: Classics


Following Anne of Green Gables (1908), this book covers the second chapter in the life of Anne Shirley. We learn of Anne's doings from the age of 16 to 18, during the two years that she teaches at Avonlea school. It includes many of the characters from Anne of Green Gables, as well as new ones: Mr. Harrison and his foul-mouthed parrot, Miss Lavendar Lewis, Paul Irving, and the twins Dora (sweet and well behaved) and Davy (mischievious and in constant trouble). Anne matures, slightly, but she gets into a number of her familiar pickles, as only Anne can: She accidentally sells her neighbor's cow (having mistaken it for her own), gets stuck in a broken duck house roof while peeping into a pantry window, and more.

➜Use the code Anne_VT17 to get 35% off downloads and CDs from Post Hypnotic Press.

Lucy Maud Montgomery OBE (November 30, 1874 – April 24, 1942) was a Canadian author best known Anne of Green Gables and the series of novels that book begins. The "Anne" of the books is Anne Shirley, an orphaned girl who comes to live with Matthew and Marilla Cuthbert on their farm, Green Gables. Published in 1908, the book was an immediate success in Canada, the United States and beyond. It has been adapted multiple times to screen, stage, radio, and TV.
Anne Shirley made Montgomery famous in her lifetime and gave her an international following. Anne of Green Gables was ranked number 41 in "The Big Read," a survey of the British public by BBC to determine the "nation's best-loved novel" (not children's novel!). And a survey conducted by School Library Journal (USA) in 2012 ranked Anne of Green Gables number nine among all-time children's novels.
Anne of Green Gables was followed by a series of sequels with Anne as the central character. Montgomery published 20 novels as well as 530 short stories, 500 poems, and 30 essays in her lifetime. Her work, diaries and letters have been read and studied by scholars and readers worldwide. Mostly set in Prince Edward Island and locations within Canada's smallest province, the books made PEI a literary landmark and popular tourist site. Montgomery was made an officer of the Order of the British Empire in 1935.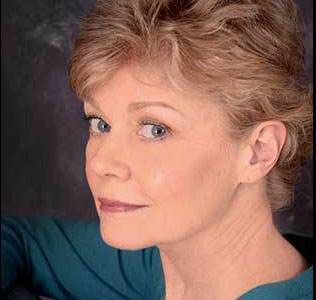 Colleen is a Vancouver actor, singer, dancer, director and choreographer…and now a narrator. Her career has taken her all over the country and includes the Stratford, Shaw and Charlottetown Festivals, the original Canadian companies of CATS and Show Boat, extensive film/TV credits, and numerous directing/choreographing credits. Her stage work has been honoured with numerous nominations and a Jessie and Ovation award and she received a cultural award given by her local Chamber of Commerce. She was especially pleased to have recorded the works of L.M. Montgomery for Post Hypnotic Press just before she embarked on a production of the musical Anne of Green Gables at Theatre Calgary in which she plays Marilla Cuthbert.

I am not sure how much more credit Anne's story deserves. I am not sure I know the right words to express how much I loved it. As I was mentioning in my review for book 1, I love the way Anne's story gives me hope, inspires goodness and kindness, makes me see the good in others or the beauty in a desolate world. "Anne of Avonlea" follows Anne's life as a school teacher in Avonlea and it shows her way of educating young children, using her good words and gentle heart. This second novel is more focused on the impact her actions have on the life of others and we get to see her character in at different ages.
The author gifted is not only with an exceptional main character, but as well reflections of her personality in young Paul Irving or in the kind Miss Lavender Lewis. These two characters are a reminder of Anne's childhood and as well a small insight into what she can become. Suffice to say this was an amazing follow-up, with a great addition of characters that improve the story. If that were possible!
The narration was again the best it could have been! Colleen Winton did again an extraordinary job. For me, "Anne of Avonlea" was a more complex narration, taking into account the variety of characters that our narrator had to give voice to. At no point had I any difficulty in differentiating between them. She was the best choice for this story and I am saying this with open heart and soul: I doubt there is a better narration out there! It felt as if I was surrounded by all the people in Avonlea, as if all were alive, with all their mischiefs and jokes and lives. She brought them to life. And oh how happy I am. And grateful to Post Hypnotic Press for this edition.
In a time where teenagers think about boyfriends or girlfriends or having parties, getting drunk and so on, Anne's story reminds us that we all leave our imprint on this world and on the people around us. A story that must be read by us all and an audiobook that brings life to my favorite character. This is how I want to finish my review. Thank you!
I received this audiobook as part of my participation in a blog tour with Audiobookworm Promotions. The tour is being sponsored by Post Hypnotic Press. The gifting of this audiobook did not affect my opinion of it.

Anne of Green Gables Giveaway: Three Winners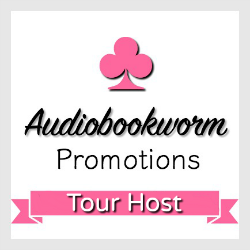 ➜Sign up as a host here