Author: Marc Secchia
Narrator: Shiromi Arserio
Length: 14h 33m
Publisher: Marc Secchia
Released: April 05, 2015
Series: Shapeshifter Dragons, Book 1
Genre: Fantasy


Chained to a rock and tossed off a cliff by her boyfriend, Aranya is executed for high treason against the Sylakian Empire. Falling a league into the deadly Cloudlands is not a fate she ever envisaged. But what if she did not die? What if she could spread her wings and fly?

Long ago, Dragons ruled the Island-World above the Cloudlands. But their Human slaves cast off the chains of Dragonish tyranny. Humans spread across the Islands in their flying Dragonships, colonising, building and warring. Now, the all-conquering Sylakians have defeated the last bastion of freedom–the Island-Kingdom of Immadia.

Evil has a new enemy. Aranya, Princess of Immadia. Dragon Shapeshifter.





Marc is a South African-born dragon masquerading as an author, who loves writing about dragons and Africa, preferably both at the same time. He lives and works in Ethiopia with his wife and 4 children, 2 dogs and a variable number of marabou storks that roost on the acacia trees out back. On a good night there are also hyenas patrolling the back fence.
He's the author of 21 fantasy books in 3 languages (2 more languages coming this year – watch this space!), including 8 rip-roaring dragon fantasy bestsellers. Dragonfriend won a Gold Award for Fantasy in the 2016 IPPY Book Awards. Look out for Whisper Alive, his latest release. The 4th tale in the Dragonfriend series, Dragonstar, is coming soon!
When he's not writing about Africa or dragons Marc can be found travelling to remote locations. He thinks there's nothing better than standing on a mountaintop wondering what lies over the next horizon.

A native of London, England, Shiromi Arserio is a stage actor, voice talent and audiobook narrator. She holds a B.A. in Theatre from Rose Bruford College of Theatre and Performance. In addition to narrating dozens of audiobooks, her voice can be heard in documentaries, e-learning projects and video games such as Nancy Drew: The Shattered Medallion. Shiromi currently resides in the Seattle area with her husband and her two furbabies.


A magical tale of dragons, under many shapes. We have real dragons, dragon ships, dragon shape shifters, dragon riders. And I love dragons! Needless to say, if you are a fan of such magnificent creatures this is the book for you.
It all starts with a princess daring to escape her captors, cheating death. Or maybe not, because the Sylakias may have tossed princess Aranya of Immadia off a cliff, but dragon shape shifter Aranya came to life. And from here, most of the story is centered on coming to terms with her new ability, learning to control her powers. Later on, we see a more determined princess ready to face an Empire.
The author managed to create a fabulous world, with kings and magic and inserted images into the reader's mind with his detailed descriptions. I must admit that at some point I got a little bit lost between the abundance of characters and the places described. But definitely the most important aspect in this book is regarding the different types of relationships. We have family, friendship, love, but also hate and the desire for power.
Princess Aranya has to learn hoe to tame her inner dragon and to embrace it as a part of herself, of her family. I also appreciated how well the author described the relationship between a dragon and the rider, we see how such relationship is formed and the difficulties they both face. As a general aspect the women seem to be the strong point, which is not bad at all 🙂
The narration was not so much to my taste, but I did appreciate the narrator's accent. As I was mentioning in my other reviews, i am not s native English speaker, so at some point it was hard to follow the words. Still, I got used to it and i must admit i like it more like that than not having one at all. It emphasizes the atmosphere from those lands. For most part of the book, the narration felt more like a whisper than spoken. While this accentuates the sweet and gentle Aranya, it also makes the understanding a bit difficult.
I believe we all have a dragon inside. We all have our own secret powers: love, determination, optimism. That's why I like this book so much. It brings out the strength. And it has dragons!
I received this audiobook as part of my participation in a blog tour with Audiobookworm Promotions. The tour is being sponsored by Marc Secchia. The gifting of this audiobook did not affect my opinion of it.

Aranya Giveaway: $50 Amazon Gift Card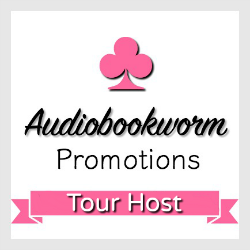 ➜Sign up as a host here