Title: Play Right By Me
Author: Patrice Wilton
Narrator: Rita Page
Length: 8h 6m
Publisher: Patrice Wilton
Series: Paradise Cove, Book 3
Genre: Contemporary Romance


Play Right by Me is a new riveting romance that will steal your heart and make you sigh with pleasure.

Brittany Holmes, heartbroken and pregnant, leaves the touring dance troupe and the glamorous life she led in Miami for home in Paradise Cove. Her mother and sisters are like a beacon at the end of the road, and their unconditional love and support is what her bruised heart craves.

Ashley Jordon Chase, New York advertising exec, is in Paradise Cove to pursue his lifetime dream of being a playwright. Family circumstances thwarted his earlier writing ambitions and his lucrative career doesn't satisfy him.

When Brittany loses her baby, Chase offers comfort. Having experienced the same tragedy in his first marriage he knows how devastating a miscarriage can be. Brittany hides her insecurities behind a wall, but Chase breaks past it to see her most vulnerable side. Their friendship becomes more, and she trusts that he won't let her down. Yet a family emergency pulls him away, leaving her alone. Again. Was she a fool to let him into her heart? Or can they turn their brief affair into a lifetime of love?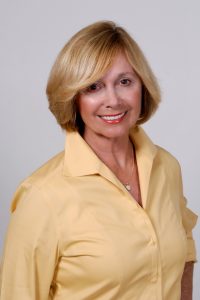 Patrice Wilton knew from the age of twelve that she wanted to write books that would take the reader to faraway places. She was born in Vancouver, Canada, and had a great need to see the world that she had read about.
Patrice became a flight attendant for seventeen years and traveled the world. At the age of forty she sat down to write her first book—in longhand! Her interests include tennis, golf, and writing stories for women of all ages.
She is a mother of two, has four lovely grand-daughters and one grandson, and a wonderful man at her side. They live in West Palm Beach, Florida, where he teaches her golf, and she teaches him patience.
She has twenty-five books published on Amazon, and is a NY Times and USA Today best selling author.


Here we are with my review for Book 3 from the "Paradise Cove" series. I would have wanted to be the book I most enjoyed, but I am still a big fan of Book 1.
"Play Right by Me" is the story of Brittany, the last of the three sisters owning Paradise Cove resort. After being deceived by her boyfriend and manager, she returns home pregnant, hoping to heal her heart next to her family. She meets Ashley Jordon Chase, who books a room for a month, hoping to find inspiration to write a play. Chase's kind words help her go through losing her baby and so a beautiful friendship is born. Definitely this is different than the other two stories and I couldn't wait to see if the rebellious sister would settle next to her sisters or if she will pursue her dreams elsewhere.
The relationship between our main characters starts off quite nice and normal, but when Brittany makes her intentions to sleep with him more than clear, Chase pushes her away. He is the maturity she does not yet hold. His intentions are more than honorable, while she is a wild spirit looking for a short time of fun. The image we have of her from the other two books is cleared in this last part. We are also offered an understanding of why she is or was acting like that.
To be honest, I did not like her that much. She seemed a little slutty. The guy wanted to maintain her dignity, yet she feels insulted the first time he refuses her advances.  Also, I noticed the same tendency to appreciate designer clothes and good money. My entire appreciation for the way the author has built the relationship between the sisters and their mother. The constant support they always have for one another is something that should exist in any family.
The narration was quite ok, though there were moments where it felt a little overreacted. Rita Page did a great job anyway and it was nice to listen to her voice. The accent he used for Chase was also a job well done.
All in all, I think this is an ok book. As I was mentioning, the first book in the series is definitely my favorite one, but I cannot say I disliked the other two. I am going with a 3.5 (4) stars for "Play Right by Me" and I am looking forward for more stories by the same author and, why not, narrated by the same narrator. Hope you have enjoyed the series at  least as much as I did and please feel free to leave your comments below.
I received this audiobook as part of my participation in a blog tour with Audiobookworm Promotions. The tour is being sponsored by Patrice Wilton. The gifting of this audiobook did not affect my opinion of it.

Paradise Series Giveaway: Amazon Echo Dot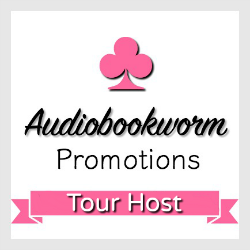 ➜Sign up as a host here