Author: Errin Stevens
Narrator: Sean Posvistak
Publisher: Errin Stevens
Released: Jul. 17, 2017
Series: The Mer Chronicles, Book 2
Length: 8 hours 39 minutes
Genre: Romantic Fantasy


The sirens of Griffins Bay are in trouble, and the recent slew of royal suicides looks to be the least of their worries.

For one, unless a blood relative of the queen shows up, no one's around to staff the monarchy. Well, except for a whack-job bureaucrat and he seriously won't do. Worse is the community unrest threatening siren society, a problem caused by too many humans in the pool, which means Simon and his off-limit girlfriend will have to run and hide if they want to make more of their flirtation…

The solution doesn't inspire confidence at first, but the Blakes have everything at hand to set their world to rights – namely, a hidden queen, a dead prince, and a facility for human manipulation. Once they find their sea legs, they'll restore order, distribute smart phones, and drive that conniving bureaucrat to a grisly, satisfying end.




Errin Stevens writes paranormal romantic suspense stories from her home in Minnesota. When not wrestling with unruly narrative – or reading literary and commercial fiction like a fiend – you'll find her poring over seed catalogues (winter) or gardening (the other three days of the year).

Sean is an aspiring game developer who's used his years of work on Youtube to excel at audiobook narration.


Old and new characters come together in book 2 of "The Mer Chronicles". By far this is my favorite of the two as it has a more complex story and a faster pace. You almost get no time to breathe. Without getting too much into the details, as I would have to spoil some elements, here goes my review.
The politics of the mer are analyzed almost in detail in "Breakwater". The sirens want to experience more of the human life, while left with no leadership. Some of the characters that were not so well presented in book 1 have a central role in this one and we get to see why they act the way they do. Also the new additions provide a fresh perspective on the themes present in the series.
Love is analyzed by the many lives described here. We have different couples fighting to achieve their perfect romance, or different people having love for no other than themselves.  Manipulation, desire to rule, fair and unfair fight, this was such a complex and thrilling read.
The narration was great, same as in the previous book, nothing to complain about. But from writing perspective, for a story with so many plots and action, I would have wants a little more to give all my five stars. For now, I give 4.5 to "Breakwater" and I do advise you to check it out. It gets better and better. Happy Reading/Listening!
I received this audiobook as part of my participation in a blog tour with Audiobookworm Promotions. The tour is being sponsored by Errin Stevens. The gifting of this audiobook did not affect my opinion of it.

The Mer Chronicles Giveaway: $20 Amazon Gift Card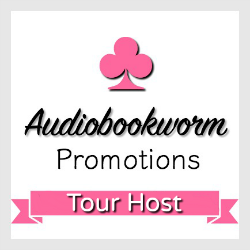 ➜Sign up as a host here