Author: Kyle Prue
Narrator: Jon Eric Preston
Length: 12 hours 16 minutes
Series: The Feud Trilogy, Book 2
Publisher: Cartwright Publishing
Released: Jan. 18, 2018
Genre: YA Fantasy


To survive incredible odds, one teen may have to trust both his former enemies and his fire-forged destiny….

Neil Vapros is one of the last free warriors of the great city of Altryon. He and his brother's only chance of staying alive involves trusting an uneasy alliance with their former enemies. But in the world beyond his city's walls, Neil's life is much more dangerous than he ever imagined possible….

The Emperor has hired a ruthless madman and a vicious pack of assassins to hunt down the last supernatural survivors. As the allies attempt to hide from their enemies, the leader of a rebellion singles out Neil as the answer to a prophecy. Neil isn't sure he believes he's been "chosen", but he knows one thing for sure: their only chance for survival lies in sticking together. While treachery and pain wait around every corner, Neil and his allies may win the day, but victory without casualties could prove impossible….

The Flames is the second book in the award-winning Epic Feud trilogy of young adult fantasy novels. If you like rich fantasy settings, imaginative supernatural abilities, and tough-as-nails characters, then you'll love Kyle Prue's electrifying adventure.

Buy The Flames to fire up the action today!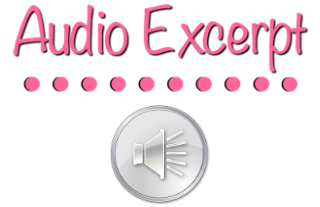 Kyle Prue is an award winning author, actor and comedian. Kyle wrote The Sparks: Book 1 of the Feud Trilogy when he was just 16 years old. Kyle has spent the past year on a national book tour visiting over 80 middle and high schools and meeting over 60,000 students. Kyle is now a freshman at the University of Michigan, studying acting and creative writing. He still visits schools and is a keynote speaker for conferences.
Kyle is the founder of Sparking Literacy, a non-profit dedicated to lowering the high school dropout rate by inspiring teens to read, write and follow their dreams. The Sparks has won numerous national awards including Best YA Fiction awards from: The Florida Authors and Publisher's Association, the Florida Book Festival, New England Book Festival, Midwest Book Festival, Southern California Book Festival, and the International London Book Festival. Kyle also won an International Moonbeam Award and IndieFab Award for Best Young Author.

Jon Eric Preston received his Theatre degree from Florida State University after returning from the London program. He earned top honors narrating in the Dramatic Interpretation category on the Speech and Debate team, and performed professionally in Children's Theatre companies and did National Tours of A Christmas Carol, Twelfth Night, and Othello.
As a SAG BookPAL and a father reading to his two boys for more than 12 years, moving into the booth to record audiobooks was a natural and joy filled progression.
He is thrilled to be narrating and giving voice to the characters for Kyle Prue's Feud Trilogy.

This series is explosive, in every possible way! We have characters beyond our desires, we have intrigue (and lots of it) and we have action (unpredictable action). I gave "The Sparks" (The Feud Trilogy #1) 5 stars and I can only give 5 stars more to "The Flames". Why? Because it's amazing! But enough of that. Let's try with some reasonable arguments:
Kyle Prue has expanded the world and the characters in book 2. We see how the people live outside the Industrial City more and we see our main characters adapting to life on the run. Each of them has to learn to cope with these changes and face reality and threats. And working together is the only way for them to come up victorious. They grow, each having something to learn or a skill to manage. They bond, each revealing secrets about themselves. Even the negative characters are so well created and a lot of them. Each has a personal agenda and each is willing to do all it takes to accomplish their plans.
Neil is the character that appears to be in the center of the action, but all he does it with the help of his friends, now becoming his new family. They settle into a nice routine which will be soon interrupted by reality. The ending is unexpected, as usual J I was expecting the "unexpectable" of it all. I was longing for that twist I found in Kyle's writing.
Oh and let me tell you about the narration. Jon Eric Preston is more than great! I liked his interpretation of all the characters, but his voice acting skills are proven when he reads the negative characters. He is wicked! He is terrifying and terrific! So the audio format was definitely another plus to an already bag full of those.
Suffice to say I am a fan of the series, the author and the narrator. Read the series, go all the way because you will find yourselves wanting to know more about the story and characters. Happy Listening!
I received this audiobook as part of my participation in a blog tour with Audiobookworm Promotions. The tour is being sponsored by Kyle Prue. The gifting of this audiobook did not affect my opinion of it.

The Flames Giveaway: Kindle Fire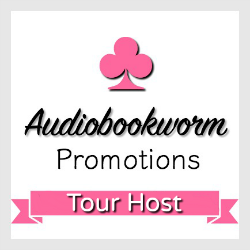 ➜Sign up as a host here