Author: JC Alaimo
Narrator: Josh Horowitz
Length: 7 hours 29 minutes
Publisher: JC Alaimo
Released: Nov. 2, 2018
Genre: Young Adult, Coming-of-Age


"Sometimes a person needs to be lost."

Alexander Biden counts his heart rate as often as he can and recites rap lyrics if it ever gets too high. Despite what brought him to the makeshift bedroom in the basement of his mother's apartment, he manages to keep that count low.

But when an unexpected visitor shows up the weekend he moves to Augustine University, the stable world he constructed for himself is upended. While new friendships, one-night stands, and pharmaceuticals help him regain a fleeting sense of normalcy, it's in a dangerous love affair that his fate lies.





To Laugh Well is available for review through the Adopt-An-Audiobook program!
This book is surprising to say the least. The main character goes through different changes and phases, all building up to an ending I saw coming only later in the story. Heads up: it contains alcohol abuse (underage drinking), drug and pharmaceutical substances consumption.
Alex Biden starts college life, with a girlfriend at another university, just a short drive away. A good kid, close to his sister and mother, starts experiencing all that, in his opinion and that of his friends, should mean a great college experience. Never one to back out of a new activity with his roommates, he drinks (and likes it), he begins consuming other substances, he has hangovers and difficulty remembering the night before. A good kid starts hanging out with a not so good crowd. He begins a routine, as he admits, that brings him confidence and makes him feel comfortable. Alex finds comfort in chaos and this chaos becomes his only way of living. What happens next will surprise you, or at least it did surprise me.
This is a character driven story. It's focused on Alex and on his emotional changes – I'm deliberately avoiding words like "evolve" or "develop". If in the beginning I had a difficult time following the story, I quickly got into it. I wanted to see how far he was willing to go and at some point I wanted to scream at him and even kick some other characters. This means that the author did a great job in sending out a message. Because this is not only about a kid who messed up and failed to see it. This is about all the others who pushed him and failed to see his demise, especially adults.
I would have wanted to better understand the root cause of the ending earlier in the story. This was not related to a specific action, which I won't detail so that I won't spoil the book, but an accumulation of frustrations and unexpressed feelings. I would have wanted a better emphasis on that.
The narration was absolutely fantastic. Josh Horowitz is amazing! He does a great job with voice acting, he expresses the character's feelings and adds the exact amount of "I don't give a damn" and hate and dizziness to match Alex's. I loved the narration and I knew Josh Horowitz could do it!
All in all, this is a book with a message, that has to be read by many of us. It is a life lesson, it teaches us what not to ignore and for that I have all my respect for the author and narrator fur giving us such a product. Thank you so much! 4 stars, just because of that one thing I mentioned earlier.
I received this audiobook as part of my participation in a blog tour with Audiobookworm Promotions. The tour is being sponsored by Brett Matthew Williams. The gifting of this audiobook did not affect my opinion of it.
Personal note: If you're an "Alex", find someone to talk to. Dare to trust, to believe and open your eyes to the true friends. Analyze your actions and look in the mirror, see if they make you proud. If not, have the courage to stop. If you know an "Alex", be a friend. Don't push them aside. Do something or else you're also to blame. And seek help.

JC Alaimo is an indie author from Buffalo, NY. He holds a BA in Philosophy, MA in English, and has been writing fiction since participating in his high school literary magazine. He enjoys listening to hip hop and spending time with his wife and daughter.

Born and raised in Los Angeles, Josh Horowitz appeared in various commercials, TV shows, and motion pictures as a child actor. Years later, Josh returned to entertainment through podcasting, co-hosting two "Movies by Minutes" podcasts and acting / writing for the "Old Time Radio" style podcast "Twelve Chimes, It's Midnight". He has gained experience through the SAG-AFTRA Foundation Radio Play series as both a performer and director, and has narrated several audiobooks for Audible.
Q&A with Alexander Biden, protagonist of
To Laugh Well

Jan. 10th:
Jan. 11th:
Jan. 12th:
Jan. 13th:
Jan. 16th: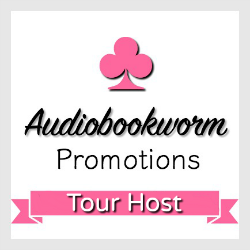 ➜Sign up as a host here