Author: Jenn Windrow
Narrator: Chelsea Stephens
Length: 8 hours 49 minutes
Series:
Alexis Black, Book 1
Publisher: Irreverent Publishing
Released: Jan. 23, 2019
Genre: Urban Fantasy


"Evil's Unlikely Assassin is a promising urban fantasy debut that features all that's great about the genre–action, attitude, and ass-kicking." -Jaye Wells, USA Today bestselling author of The Sabina Kane and Prospero's War series

Vampire Alexis Black is on a mission – to rejoin the human race.

Coerced into signing an ironclad contract by an Angel-with-attitude, Alexis must hunt down and assassinate at least one vampire, werewolf, or creepy crawly every night for fifty years to become human again. Too bad the contract didn't mention the badass vampire who now rides shotgun in her brain, insatiable bloodlust, or her new I-hate-everything-with-fangs sidekick. If she can fulfill her end of the bargain, her humanity is restored, if not she will be destroyed.

But when a revenge-seeking bloodsucker threatens her city, Alexis must risk everything to ensure there's a humanity to return to. Since her vampire nature is her greatest weapon to defeat the monsters that threaten her friends and future, Alexis must choose to accept her inner beast or watch those she loves die.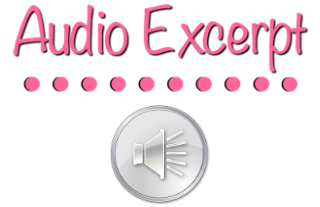 Jenn Windrow is an award winning author of Urban Fantasy and Paranormal Romance. Vampires, Greek gods, and a bit of Freak Show fun for everyone.

She loves characters who have a pinch of spunk, a dash of attitude, and a large dollop of sex appeal. Top it all off with a huge heaping helping of snark, and you've got the ingredients for the kind of fast paced stories she loves to read and write. Home is a suburb of it's-so-hot-my-shoes-have-melted-to-the-pavement Phoenix. Where she lives with her husband, two daughters, and a slew of animals that seem to keep following her home, at least that's what she claims.

Chelsea Stephens has a long time love and appreciation for the performing arts, with experience in on-stage acting, singing and voice over. Her love for reading books and the pursuit of the story led her to narration. She enjoys unfolding characters and bringing listeners into new worlds. Chelsea is an experienced voice actor with a talent for mystery, fantasy and YA novels. She's a mom to a gaggle of young ones living in the Midwest with her lumbersexual husband.


Oh, hello Vampire! I am loving the series so so much! I have just finished with book one and I already want to see more. I was so captivated I didn't realize when time flew by. Because it's action and then more action. And later something happens and … yes, more action!
I am a sucker for vampires (haha!), so give me one bloody (literary) story and I am all yours. And our Alexis with her crowd of helpers and enemies is so amazing. She has fighting in her, she has strength and one hell of a vampire to back her up. I liked her resolution to do what it takes to get back her humanity and how firm she is in keeping away from blood.
Refreshing and intense, we have a gathering of beings, each with a special personality. The characters are not alike at all. People, actually beings, from opposite sides must work together to defeat a common enemy. There is so much action, you actually cannot spare a minute. There is something happening all the time… I love it !
I loved the narration as well. Chelsea Stephens is amazing! Her voice acting is superb! She kept me all the way with the characters and her way of being sarcastic, funny, enraged, a vampire, a ghost and all the other personalities, incorporating so many emotions… she does it flawlessly, in my opinion at least! (but others think the same, so … )
Suffice to say I have found a new favorite series and a new favorite author. I do encourage you to read this one, audio is even better. It has a little bit of everything you want. It's entertaining and awesome. What more can you need? Happy Reading!
I received this audiobook as part of my participation in a blog tour with Audiobookworm Promotions. The tour is being sponsored by Jenn Windrow. The gifting of this audiobook did not affect my opinion of it.

Prize: Amazon Echo Dot
Evil's Unlikely Assassin Giveaway: Amazon Echo Dot

Feb. 26th:
Feb. 27th:
Feb. 28th:
Mar. 1st:
Mar. 2nd:
Mar. 3rd:
Mar. 4th: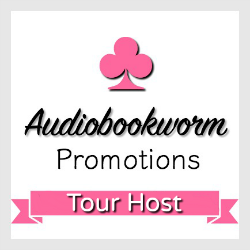 ➜Sign up as a host here