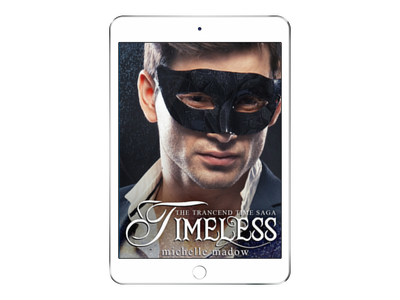 Author: Michelle Madow
Narrator: Andrea Emmes
Series: The Transcend Time Saga, Book 2
Length: 4 hours 43 minutes
Publisher: Dreamscape Publishing
Released: Aug. 24, 2017
Genre: Clean Romance


In Remembrance, Lizzie and Drew changed the course of fate so they could be together.

In Vengeance, Chelsea set fate back on its original, deadly path.

Now, strange things keep happening to Lizzie. Things that are omens of darkness to come. A curse has doomed her to die an early death, just as she did in her past life. To make matters worse, even if she can figure out who cast the curse, it's irreversible. There's only one option left for her to save herself. It's crazier than anything she's heard yet, and to do it, she'll need Drew and Chelsea's help.

Because to make things right, they must go back in time to when it all began… and Lizzie discovers that the final events in her past life were more sinister than she ever imagined.





Michelle Madow is a USA Today bestselling author of fast paced fantasy novels that will leave you turning the pages wanting more!
She grew up in Maryland and now lives in Florida. Some of her favorite things are: reading, traveling, pizza, time travel, Broadway musicals, and spending time with friends and family. Someday, she hopes to travel the world for a year on a cruise ship.

Audible Best Selling Narrator, Andrea Emmes was born in Hollywood, FL and grew up in both Tennessee and Rhode Island, started her career in musical theater. Cutting her teeth at The Trinity Arts Center in Rhode Island, Andrea eventually made her way to Orlando and began her eclectic career singing/dancing in various shows at Walt Disney World, Universal Studios, Pirates' Dinner Adventure, performing as a magician's assistant, headlining on the Las Vegas Strip and touring Los Angeles as an L.A. Award winning artist with her album, "I'm On My Way".

Having worked in tv, film and video games, Andrea, a total Book Nerd, now enjoys narrating audiobooks at her home studio in San Jose, California.

Her wide range of character voices and dynamic/emotionally invested performances has reviewers and listeners alike commenting on how she effortlessly pulls listeners in, and has versatility and charisma.

The Transcend Time Saga Giveaway: $20 Amazon Gift Card

Timeless, Book 2
Nov. 1st:
The Audiobookworm
AudioSpy
The Writing Train
Nov. 2nd:
Lisa Loves Literature
Nov. 3rd:
Lilly's Book World
The Book Junkie Reads . . .
Nov. 4th:
Up 'Til Dawn Book Blog
Nov. 5th:
Haddie's Haven
Jazzy Book Reviews
Nov. 6th:
The Book Addict's Reviews
Literature Approved
Chapter Break
Here's to Happy Endings
Hall Ways Blog
Nov. 7th:
Ginger Mom & the Kindle Quest
My Creatively Random Life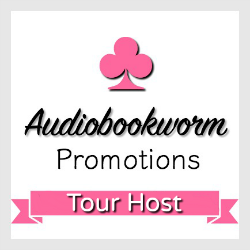 ➜Sign up as a host here