Author: C.A. Gray
Narrator: Melissa Williams
Series: The Liberty Box series, Book 3
Length: 7 hours 26 minutes
Publisher: Wanderlust Publishing
Genre: Young Adult, Science Fiction
The haven city of Beckenshire has been demolished, and most of the rebels lie beneath the rubble. The few that remain scramble to communicate with the outside world, knowing that if they are to stand a chance in the coming war, they can't do it alone. In a last ditch effort to grow their ranks, the remaining rebels systematically destroy the repeaters which help to propagate the control center signals. And it's working: citizens in targeted cities are waking up in droves. But Ben Voltolini will stop at nothing to quell the uprising before it has a chance to get off the ground. And he has one major ace up his sleeve: Kate Brandeis.

During Kate's broadcast to the nation, Voltolini unleashed targeted brainwave signals against her, causing her to allow both Jackson MacNamera's capture, and her own. Now, despite Voltolini's exquisite wining and dining, she can't seem to stop the panic attacks. Whom can she trust? What is truth? Is there even such a thing?

Meanwhile, imprisoned and hopeless, Jackson realizes the depths of his feelings for Kate only after he has already lost her. The incredible self-control upon which he prides himself gets put to the ultimate test when he meets an unlikely ally who just may turn the tide in the rebels' favor – but only if Jackson can put aside his own bitterness. In this gripping conclusion to The Liberty Box Trilogy, new and surprising alliances are formed, passions run high, and our heroes learn what they are really made of. Do they have what it takes to fight for freedom – even if it means paying the ultimate price?



By day, C.A. Gray is a Naturopathic Medical Doctor (NMD) with a primary care practice in Tucson, AZ, and she writes medical books under her real name (Dr. Lauren Deville). She lives with her husband, with whom she maintains a facetiously contentious movie review blog, and travels as often as they can get away. When not writing or seeing patients, she does yoga, drinks red wine while eating dark chocolate, and consumes audiobooks like there's no tomorrow!

Melissa lives with her family, including two dogs and a cat, in the foothills of the Rocky Mountains near Denver, Colorado.

After having a corporate job for most of her life, and as a self-proclaimed introvert, she decided to leave corporate America to work from home. Voice overs had always tugged at her heart as something she would like to explore, so she attended some classes and landed with a company that taught her how to break in to the industry.

Loving to read, she explored the fast growing world of audiobooks and fell in love with it. She has ten audiobooks under her belt and is currently working on the 11th. Understanding that she should always be learning how to improve her skills, she is currently working with Sean Pratt.

When not talking to herself in a padded room, she can be found walking her dog, singing or fishing the Arkansas River.

I loved "The Phoenix Project"! I was intrigued by the title even. I started making my own assumptions before listening to the audio and I was making scenarios which, one by one proved to be wrong. Because "The Phoenix Project" has such an unexpected action and such unexpected reactions! And the Potentate has such a great mind (well, excuse me for liking a negative character!) and manages again to be one step ahead of the rebels.
Most of the book is focused on how Kate is trying to understand what is real and what is not, after the events from the previous book. We see a Jackson that is defeated by his own expectations from other people. We understand now his weakness. He is indeed human. And what's new, we have a new perspective. Will's point of view is not only capturing what happens on the other side of the palace, but at some point, he is the voice of the person who just wants a quiet life, nothing more. We meet the creator of the Liberty Box technology and we see his conflict. Yes, this book deals a lot with inner conflicts, but this is very well blended with the action.
There were some things I did not enjoy, but not enough to make me decrease my rating. It frustrated me how Jackson blamed Kate for some things she could not control. It frustrated me seeing the doubt so much, but I understood that this was built in such a way to tie everything together. So points for that as well.
The narration was good to some extent. There is almost no voice acting and that would not have bothered me, had it not made me confused about who was talking. However, the narrator did manage to express the anger and the dissimulation some characters shown throughout the story. Especially the anger part.
All in all, I would gladly recommend the series. It's clean, action focused, with a lot of character development and with a lot of self-analysis. Besides, the most important thing to remember after going through 3 books, is that nothing is more powerful than human mind. We are as weak as we allow ourselves to be. And that made me stronger. Thank you J
Enjoy!
I received this audiobook as part of my participation in a blog tour with Audiobookworm Promotions. The tour is being sponsored by C.A. Gray. The gifting of this audiobook did not affect my opinion of it.

The Liberty Box Series Giveaway: $10 Amazon Gift Card

BOOK ONE
Jul. 8th:
Dab of Darkness Audiobook Reviews
Jul. 9th:
Jul. 10th:
Jul. 11th:
Jul. 12th:
Jul. 13th:
Jul. 14th:
BOOK TWO
Jul. 15th:
Dab of Darkness Audiobook Reviews
Jul. 16th:
Jul. 17th:
Jul. 18th:
Jul. 19th:
Jul. 20th:
Jul. 21st:
BOOK THREE
Jul. 22nd:
Dab of Darkness Audiobook Reviews
Jul. 23rd:
Jul. 24th:
Jul. 25th:
Jul. 26th:
Jul. 27th:
Jul. 28th: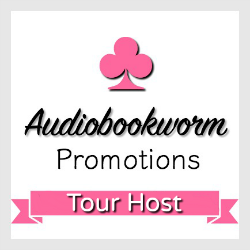 ➜Sign up as a host here